Welcome from the Chairs
Pharmaceuticals and the Organizing Committee of ECMC-2 congratulate Guilherme Fernandes who received an award for the best presentation at ECMC-2:

Topic: Design, Synthesis and Biological Activity of Furoxan Derivatives Against Multidrug-Resistant Tuberculosis
Presentation: https://sciforum.net/conference/ecmc-2/paper/3525
authored by Guilherme Fernandes, Paula Souza, Chung Man Chin, Fernando Pavan and Jean Leandro Dos Santos
UNESP: Reitoria - Portal da Universidade, Brazil
Welcome from the Conference Chair
The first edition of this series provided the opportunity to more than 25,000 visitors to browse among 55 relevant slide shows and videos, presented by 206 authors from 18 countries. Further to that success, Pharmaceuticals (www.mdpi.com/journal/pharmaceuticals), a peer-reviewed journal edited by MDPI AG, is proud to organize and sponsor the Second International Electronic Conference on Medicinal Chemistry. Contributions dealing with any discipline promoting research in drug discovery and development are welcome.
The Conference will be held online (www.sciforum.net/conference/ecmc-2), from 1–30 November, 2016. It will allow you to share your recent results with scientists of academic and industrial groups from all over the world. Participation, as an author or a visitor, is absolutely free (simply create an account on the home page). Abstracts of the presentations will be published, upon authorization of the authors, in a meeting report after the conference.
On behalf of our dynamic editorial staff and active scientific committee, we warmly invite you to join us during the second edition and we look forward to posting your contributions.
Conference Chair
Dr. Jean Jacques Vanden Eynde
Editor-in-Chief of Pharmaceuticals, Formerly head of the Department of Organic Chemistry (FS), University of Mons-UMONS, 7000 Mons, Belgium

Call for Papers
The members of the scientific committee are pleased to announce a Call for Papers for the 2nd International Electronic Conference on Medicinal Chemistry, and to invite each researcher working in that exciting field of science to share their recent results with their colleagues.

The conference will cover a wide range of aspects involved in drug discovery and development. A non-exhaustive list of topics that will be considered follows:
ADMET
Animal experimentation
Assay development
Biomarkers
Biomolecules
Biosensors
Biotechnology
Chemical synthesis
Clinical studies and side effects reports
Combinatorial chemistry
Drug delivery (including bioconjuguates and prodrugs)
High throughput screening
Hit identification
Imaging techniques
In silico experiments
In vitro studies
Lead optimization
Omics
Pharmaceutical analysis
Scale-up
Structure-activity relationships
Target selection
Participation at the 2nd International Electronic Conference on Medicinal Chemistry is absolutely free of charge for contributors and visitors. Researchers are invited to provide a short abstract online at http://www.sciforum.net/login from now until

10 October 2016

. Acceptance will be determined within a week of submission of the abstract. Then, the author(s) will be asked to present their work (in English) in the form of a slide show (or a video) using the template provided by the conference (see Instructions for Authors). All accepted submissions will be displayed on the Internet, at www.sciforum.net/conference/ecmc-2, from 1–30 November 2016.

After the conference, proceedings will be edited, free of charge, thanks to the sponsorship of the journal Pharmaceuticals, in a meeting report. Authors of the most outstanding contributions, as selected by the Scientific Committee, will be invited to publish their work as a research article, free of charge, in a Special Issue of the journal Pharmaceuticals.

The Scientific Committee looks forward to receiving contributions in response to this call, and will be glad to provide any further information to interested parties. Questions may be addressed to the chairman via e-mail at

[email protected]

or the conference secretary at

[email protected]

.

We thank you in advance for your presence at this conference and your contribution to its success.
Conference Chairs
Jean Jacques Vanden Eynde
Jean Jacques Vanden Eynde
[Not defined]

Instructions for Authors
Instructions for Authors
Submissions should be done by the authors
online
by registering with
www.sciforum.net
, and using the "
Start New Submission
" function once logged into system.
Researchers interested in attending the conference must submit, on this website and
not later than 10 October 2016
, an abstract of the work they intend to present.
After the abstract is accepted by the Scientific Committee (1-5 days after receipt of the abstract), the authors will be invited to prepare a full description of their work preferably under the form of a PowerPoint presentation, and to upload it
before 20 October 2016
to ensure final check.
The presentations will be accessible on
http://www.sciforum.net/conference/ecmc-2
during the time of the conference.
Authors are encouraged to prepare a presentation using the template provided by the Conference. Slides will be displayed directly in the website using Sciforum.net's proprietary slides viewer. They can be prepared in exactly the same way as for any traditional conference where research results can be presented. Slides should be converted to the PDF format before submission so that our process can easily and automatically convert them for online displaying.
Electronic Conference on Medicinal Chemistry PPT template file


Electronic Conference on Medicinal Chemistry Poster template file


The following organization is recommended for your presentation:
Length of the presentation: no more than 30 slides
Slide 1 (strictly one slide): Title, Authors' names, Affiliation(s), email address of the corresponding Author, and, not mandatory, logos of the laboratory and/or institution;
Slide 2 (strictly one slide): Graphical Abstract, repeat the title of the presentation but avoid other text as far as possible;
Slide 3 (strictly one slide): Abstract (max 200 words) and 3-5 keywords separated by semicolons;
Slide 4 and following slides: should contain (in the given sequence) Introduction, Results and Discussion; Conclusions.
Last slide: Acknowledgments and, not mandatory, logos of sponsors of the work.
Copyright


MDPI AG, the publisher of the Sciforum.net platform, is an open access publisher. We believe that authors should retain the copyright to their research works. Hence, by submitting a contribution to this conference, the authors retain the copyright of their contribution, but they grant MDPI AG the non-exclusive right to publish this contribution online on the Sciforum.net platform. This means the authors can easily submit their contribution to any scientific journal at a later stage and transfer the copyright to its publisher (if required by that publisher).
List of accepted submissions (42)
Id
Title
Authors
Presentation
sciforum-008919
A New Active and Specific Diamond Nanoprobe Designed for Medical Imaging Applications

Sylvie Montante

,

Sophie Laurent

Submitted: 22 Sep 2016

Abstract:

Show Abstract

Sylvie Montante, Sophie Laurent
Show Abstract


The popularity of nanodiamonds has risen over the last few years because they have proved to be safe, biocompatible and significantly less toxic than other well-known carbon nanomaterials [1]. According to some studies, diamond nanoparticles seem to be a good candidate for biomedical purposes and more precisely as a tool for therapeutic and diagnosis applications in the medical imaging context [2, 3].

The main goal of this work is to validate an effective bimodal diamond-based nanoprobe for medical imaging techniques and specific of apoptosis. The functionalization of the platform involves the grafting of an optical agent (an amine-derivative of rhodamine), an apoptosis-specific vector (TLVSSL or E3 peptide), and a paramagnetic contrast agent (an amine-derivative of Gd-DOTA). The benefit of this multifunctional platform is the alliance of properties of magnetic resonance imaging (MRI) and optical imaging (OI) in terms of high spatial resolution and high sensitivity.

In this work, an annealing process has been employed to saturate the surface in a uniform way with carboxylic acid groups. The carboxylated diamond platform (n-COOH) is the starting material which enables a high surface loading of specific molecules for biomedical applications. The atomic distribution of the n-COOH surface was analyzed by XPS to define the efficiency of the oxidation method. The quantitative determination of surface carboxyl groups added by the thermal treatment was performed by conductimetric titration measurements [4]. Parallel to the surface uniformity and the dispersion of nanoparticles in aqueous solution, a paramagnetic gadolinium complex (Gd-DOTA-NH2) has been synthesized in order to make the nanosystem active in MRI. The intermediate products of the synthesis have been characterized by mass spectrometry and NMR techniques. The relaxivity properties of the final complex were studied at 20 and 60 MHz and compared to the commercial complex, the Gd-DOTA.

The successive couplings of the molecules of interest (fluorochrome, peptide, paramagnetic complex) with the carboxylated platform were performed in water via an EDC(/NHS)-coupling process. After intensive purification by dialysis, the efficiency of the new active and specific diamond nanoprobe as bimodal agent was assessed in terms of relaxometric properties and in vitro studies.

Zhang, X., et al., A comparative study of cellular uptake and cytotoxicity of multi-walled carbon nanotubes, graphene oxide, and nanodiamond. Toxicology Research, 2012. 1(1): p. 62-68.
Manus, L.M., et al., Gd (III)-nanodiamond conjugates for MRI contrast enhancement. Nano letters, 2009. 10(2): p. 484-489.
Chow, E.K., et al., Nanodiamond therapeutic delivery agents mediate enhanced chemoresistant tumor treatment. Science translational medicine, 2011. 3(73): p. 73ra21-73ra21.

4. Schmidlin, L., et al., Identification, quantification and modification of detonation nanodiamond functional groups. Diamond and Related Materials, 2012. 22: p. 113-117.

sciforum-007479
Antibacterial Activity of Zinc(II) and Copper(II) Terpyridine Complexes

Braho Licina

,

Enisa Selimovic

,

Tanja Soldatovic

Submitted: 25 Apr 2016

Abstract:

Show Abstract

Braho Licina, Enisa Selimovic, Tanja Soldatovic
Show Abstract


Zinc(ll) and copper(II) complexes with organic molecules are used in clinical medicine, e.g. (i) complex of zinc(ll) acetate with erythromycin is used for ache therapy, (ii) copper chelating agents were developed to treat Wilson disease, an autosomal recessive genetic disorder that causes copper accumulation primarily in the liver. In general, organic ligands can contribute to better transport of metal ions through the lipophillic regions of cell membranes. However, it is also possible that some metal complexes are not able to reach their site of action in sufficient concentration due to their decreased solubility. Antibacterial activity of model [ZnCl2(terpy)] and [CuCl2(terpy)] complexes was tested against seven strains of bacteria. The complexes were more effective against Gram-positive than Gram-negative bacteria. Between complexes, stronger effect was observed for [CuCl2(terpy)] complex. The best effect was exhibited against Sarcina lutea (5 mg/ml). Escherichia coli showed low sensitivity to both complexes. Results of the study of the antibacterial activity suggest an absence of permeability of the complexes through the membrane proteins.

sciforum-009401
Antibacterial and Antibiofilm Screening of New Platinum(IV) Complexes with some S-Alkyl Derivatives of Thiosalicylic Acid

Marina Mijajlović

,

Sava Vasić

,

Ivana Radojević

,

Jovana Maksimović

,

Ljiljana Čomić

,

Miloš Nikolić

,

Gordana Radić

Submitted: 06 Oct 2016

Abstract:

Show Abstract

Marina Mijajlović, Sava Vasić, Ivana Radojević, Jovana Maksimović, Ljiljana Čomić, Miloš Nikolić, Gordana Radić
Show Abstract


The interest in determining the influence of new metal complexes on microorganisms is increasing due to the growing pathogenic resistance. This investigation showed influence of 5 new Pt(IV) complexes on 16 strains of bacteria. Antibacterial activity was tested using microdilution method with resazurin while antibiofilm activity was observed by tissue culture plate method and antibiotic doxycycline was used as positive control. The results were expressed as minimum inhibitory concentration (MIC), minimum bactericidal concentration (MBC) and biofilm inhibitory concentration (BIC). The complexes were labeled as: C1 for Pt(S-bz-thiosal)3, C2 for Pt(S-met-thiosal)3, C3 for Pt(S-et-thiosal)3, C4 for Pt(S-pr-thiosal)3 and C5 for Pt(S-bu-thiosal)3. The best result on Gram positive bacteria was obtained with C1 and MIC on Staphylococcus aureus ATCC 25923 was ˂7.81 μg/ml. Bifidobacterium animalis subsp. lactis (probiotic) was sensitive to C2 (MIC at 15.625 μg/ml). The best sensitivity on Gram negative bacteria was observed on Escherichia coli ATCC 25922 with C1, C2, C3 and C4, on Proteus mirabilis ATCC 12453 with C1, and on Pseudomonas aeruginosa with C2, C3 and C5 (all MICs at 250 μg/ml). The tested complexes were more efficient as antibiofilm agents and the best results were obtained with C2 acting against S. aureus and S. aureus ATCC 25923 biofilm.

In conclusion, we noticed that the tested compounds exhibited promising properties as antibacterial agents and antibiofilm agents,

sciforum-009485
Antimicrobial Activity of Various Hydantoin Derivatives

Biljana Smit

,

Ivana Radojevic

,

Marijana Djukic

,

Ljiljana Comic

,

Darko Asanin

Submitted: 10 Oct 2016

Abstract:

Show Abstract

Biljana Smit, Ivana Radojevic, Marijana Djukic, Ljiljana Comic, Darko Asanin
Show Abstract


A series of 22 synthetic drug-like hydantoin derivatives, including aryl or alkenyl 5,5-disubstituted hydantoins, spirohydantoins and annulated bicyclic and tricyclic hydantoins, was assayed for in vitro antibacterial and antifungal activity. The antimicrobial activity was tested by determination of the minimum inhibitory concentration (MIC) and the minimum bactericidal concentration (MBC) using microdilution method. The tested hydantoin derivatives showed moderate antibacterial and weak antifungal activity. The intensity of acting varied depending on the structure and concentration of the test substances and the type of test organisms. The bicyclic benzeneselenenyl derivatives of hydantoin have shown the highest inhibitory activity. The tested compounds appeared as promising for a fragment-based drug design approach and further bioactivity studies.

sciforum-008036
Antimicrobial Electrospun Cellulose Acetate Micro-fibers Loaded with Oregano and Rosemary Essential Oil

Ioannis Liakos

,

Alina Holban

,

Riccardo Carzino

,

Simone Lauciello

,

Alexandru Grumezescu

Submitted: 25 Jul 2016

Abstract:

Show Abstract

Ioannis Liakos, Alina Holban, Riccardo Carzino, Simone Lauciello, Alexandru Grumezescu
Show Abstract


The method of electrospinning was used to create micro-fibers made of cellulose acetate (CA) and essential oils (EOs). CA polymer at 15% w/v was dissolved in acetone and then 1 or 5% v/v of EOs were added to the polymer solution. The essential oils chosen were oregano and rosemary oils. Then the CA-EOs in acetone solution was electrospun creating fibers with approximately 1.0 – 2.0 μm in diameter. Scanning electron microscopy was used to study the morphology, topography and dimensions of the micro-fibers. Raman spectroscopy was used to detect attachment of the EOs in the CA electrospun micro-fibers. The formed CA-EOs micro-fibers found to have good antimicrobial properties against three common bacteria strains; S. aureus, E. coli and C. albicans. The more concentrated with EOs micro-fibers showed the best antimicrobial effects. This work describes an effective and simple method to prepare CA-EOs micro-fibers and open new ways for many applications of such electrospun fibers such as wound dressings, anti-biofilm surfaces, sensors, packaging, cosmetics etc.
Exhibition Hall
Full List of Keynotes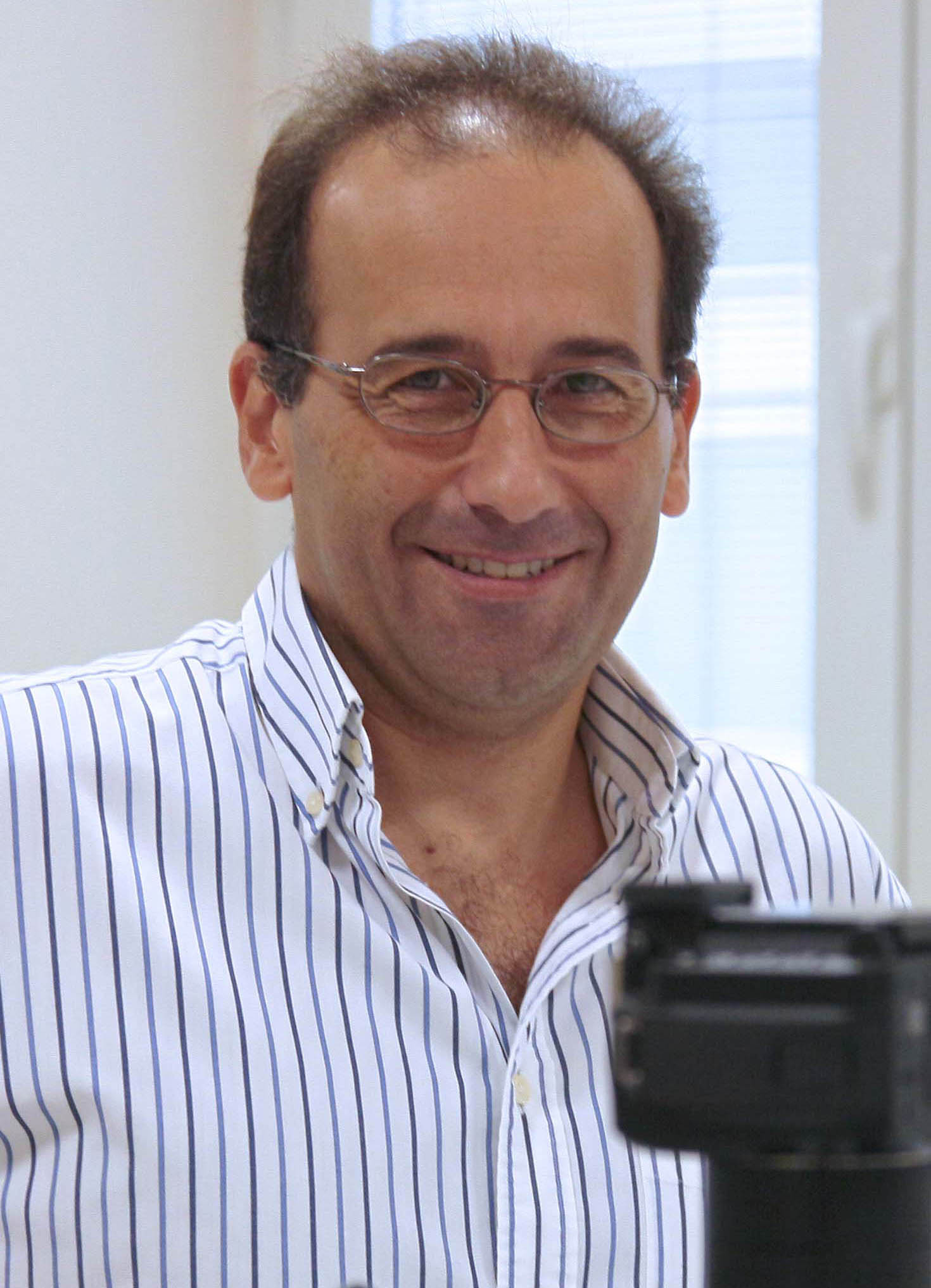 Topic: Highly Conserved WNV Genomic RNA Domains are Potential Targets of
Antiviral RNA Aptamers
Dr. Alfredo Berzal-Herranz
Department of Molecular Biology, Instituto de Parasitología y Biomedicina"López-Neyra,
CSIC, PTS Granada, Av del conocimiento s/n, 18016 Granada, Spain
Website: http://www.ipb.csic.es/departamentos/aberzalh_ingles.html?depto=MolecularBiologyDepartment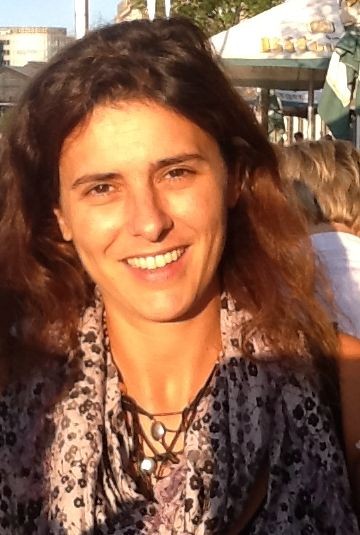 Topic: Studying the Influence of Stereochemistry in P-gp Modulation: Case-Study
with Thioxantones

Dr. Maria Emília de Sousa
Laboratory of Organic and Medicinal Chemistry, Faculty of Pharmacy, University of Porto,
Rua de Jorge Viterbo Ferreira, 228 4050-313 Porto, Portugal
Website: https://sigarra.up.pt/ffup/funcionarios_geral.formview?p_codigo=373844

Conference Organizers
Chair of the 2nd International Electronic Conference on Medicinal Chemistry


Dr. Jean Jacques Vanden Eynde
Former Head of the Department of Organic Chemistry,
University of Mons-UMONS,
Belgium
Editor-in-Chief of
Pharmaceuticals


Scientific Advisory Committee


Prof. Dr. Michael Gütschow
Pharmaceutical Institute, University of Bonn, An der Immenburg 4, 53115 Bonn, Germany
Website:
http://www.pharma.uni-bonn.de/www/pharmchem1/gutschow-laboratory
Interests: synthetic organic chemistry; enzyme kinetics; mechanism-based enzyme inhibitors; inhibitors of proteases
Prof. Dr. Tien L. Huang
Division of Basic and Pharmaceutical sciences, College of Pharmacy, Xavier University of Louisiana, 1 Drexel Drive, New Orleans, LA 70125, USA
Website:
http://www.xula.edu/cop/profiles/huang.php
Interests: medicinal chemistry; organic chemistry; anti-opportunistic agents; anti-parasitic agents; prodrugs
Prof. Dr. Klaus Kopka
Division of Radiopharmaceutical Chemistry, Research Program Imaging and Radiooncology, German Cancer Research Center (dkfz), Im Neuenheimer Feld 280, D-69120 Heidelberg, Germany
Website: http://www.dkfz.de/en/radiochemie/index.php


Interests:

radiopharmaceutical sciences; labeling chemistry; medicinal chemistry; PET tracers; radiopharmaceuticals for diagnostics and endoradiotherapy; small molecules; peptides; antibodies and derivatives thereof


Prof. Dr. Joachim Jose
PharmaCampus Institute of Pharmaceutical and Medicinal Chemistry, Westfälische Wilhelms-Universität, Corrensstr. 48, 48149, Muenster, Germany
Website:
https://www.uni-muenster.de/Chemie.pz/forschen/ag/jose/index.html
Interests: autodisplay; assay development and inhibitor testing; whole cell biocatalysts for synthesis of drugs and building blocks; directed evolution of enzyme inhibitors and biocatalysts; biosensor development and diagnostic tools
Prof. Dr. Peter A. Leggat
College of Public Health, Medical and Veterinary Sciences, Division of Tropical Health and Medicine, James Cook University, Townsville Qld 4811, Australia
Website:
http://research.jcu.edu.au/portfolio/peter.leggat/
Interests: occupational health and safety; injury prevention; pharmaceuticals; aerospace medicine; geographic and travel medicine
Dr. Annie Mayence
Associate Editor of
Pharmaceuticals
Formerly professor at the Haute Ecole Provinciale de Hainaut-Condorcet, 7330 Saint-Ghislain, Belgium
Website:
http://www.cilbiotech.be/jj
Dr. Maria Emília de Sousa
Laboratory of Organic and Medicinal Chemistry, Faculty of Pharmacy, University of Porto, Rua de Jorge Viterbo Ferreira, 228 4050-313 Porto, Portugal
Website: https://sigarra.up.pt/ffup/funcionarios_geral.formview?p_codigo=373844
Interests: medicinal chemistry; organic synthesis; heterocycles, P-glycoprotein; anticancer; anticoagulants; chiral drugs



Organizing Committee
Dr. Shu-Kun Lin, MDPI AG, Basel, Switzerland
Dr. Franck Vazquez, MDPI AG, Basel, Switzerland
Ms. Changzhen Fu, MDPI AG Branch Office, Wuhan, China
Ms. Flora Li, MDPI AG Branch Office, Wuhan, China
List of Keynotes & Videos