2nd International Electronic Conference on Medicinal Chemistry
Go to the Sessions
Event Details
Welcome from the Chairs
Pharmaceuticals and the Organizing Committee of ECMC-2 congratulate Guilherme Fernandes who received an award for the best presentation at ECMC-2:

Topic: Design, Synthesis and Biological Activity of Furoxan Derivatives Against Multidrug-Resistant Tuberculosis
Presentation: https://sciforum.net/conference/ecmc-2/paper/3525
authored by Guilherme Fernandes, Paula Souza, Chung Man Chin, Fernando Pavan and Jean Leandro Dos Santos
UNESP: Reitoria - Portal da Universidade, Brazil
Welcome from the Conference Chair
The first edition of this series provided the opportunity to more than 25,000 visitors to browse among 55 relevant slide shows and videos, presented by 206 authors from 18 countries. Further to that success, Pharmaceuticals (www.mdpi.com/journal/pharmaceuticals), a peer-reviewed journal edited by MDPI AG, is proud to organize and sponsor the Second International Electronic Conference on Medicinal Chemistry. Contributions dealing with any discipline promoting research in drug discovery and development are welcome.
The Conference will be held online (www.sciforum.net/conference/ecmc-2), from 1–30 November, 2016. It will allow you to share your recent results with scientists of academic and industrial groups from all over the world. Participation, as an author or a visitor, is absolutely free (simply create an account on the home page). Abstracts of the presentations will be published, upon authorization of the authors, in a meeting report after the conference.
On behalf of our dynamic editorial staff and active scientific committee, we warmly invite you to join us during the second edition and we look forward to posting your contributions.
Conference Chair
Dr. Jean Jacques Vanden Eynde
Editor-in-Chief of Pharmaceuticals, Formerly head of the Department of Organic Chemistry (FS), University of Mons-UMONS, 7000 Mons, Belgium

Call for Papers
The members of the scientific committee are pleased to announce a Call for Papers for the 2nd International Electronic Conference on Medicinal Chemistry, and to invite each researcher working in that exciting field of science to share their recent results with their colleagues.

The conference will cover a wide range of aspects involved in drug discovery and development. A non-exhaustive list of topics that will be considered follows:
ADMET
Animal experimentation
Assay development
Biomarkers
Biomolecules
Biosensors
Biotechnology
Chemical synthesis
Clinical studies and side effects reports
Combinatorial chemistry
Drug delivery (including bioconjuguates and prodrugs)
High throughput screening
Hit identification
Imaging techniques
In silico experiments
In vitro studies
Lead optimization
Omics
Pharmaceutical analysis
Scale-up
Structure-activity relationships
Target selection
Participation at the 2nd International Electronic Conference on Medicinal Chemistry is absolutely free of charge for contributors and visitors. Researchers are invited to provide a short abstract online at https://www.sciforum.net/login from now until

10 October 2016

. Acceptance will be determined within a week of submission of the abstract. Then, the author(s) will be asked to present their work (in English) in the form of a slide show (or a video) using the template provided by the conference (see Instructions for Authors). All accepted submissions will be displayed on the Internet, at www.sciforum.net/conference/ecmc-2, from 1–30 November 2016.

After the conference, proceedings will be edited, free of charge, thanks to the sponsorship of the journal Pharmaceuticals, in a meeting report. Authors of the most outstanding contributions, as selected by the Scientific Committee, will be invited to publish their work as a research article, free of charge, in a Special Issue of the journal Pharmaceuticals.

The Scientific Committee looks forward to receiving contributions in response to this call, and will be glad to provide any further information to interested parties. Questions may be addressed to the chairman via e-mail at Jean-Jacques.VANDENEYNDE@ex.umons.ac.be or the conference secretary at ecmc@mdpi.com.

We thank you in advance for your presence at this conference and your contribution to its success.
Conference Chairs
Jean Jacques Vanden Eynde
Email
jean-jacques.vandeneynde@ex.umons.ac.be
Instructions for Authors
Instructions for Authors
Submissions should be done by the authors
online
by registering with
www.sciforum.net
, and using the "
Start New Submission
" function once logged into system.
Researchers interested in attending the conference must submit, on this website and
not later than 10 October 2016
, an abstract of the work they intend to present.
After the abstract is accepted by the Scientific Committee (1-5 days after receipt of the abstract), the authors will be invited to prepare a full description of their work preferably under the form of a PowerPoint presentation, and to upload it
before 20 October 2016
to ensure final check.
The presentations will be accessible on
https://www.sciforum.net/conference/ecmc-2
during the time of the conference.
Authors are encouraged to prepare a presentation using the template provided by the Conference. Slides will be displayed directly in the website using Sciforum.net's proprietary slides viewer. They can be prepared in exactly the same way as for any traditional conference where research results can be presented. Slides should be converted to the PDF format before submission so that our process can easily and automatically convert them for online displaying.
Electronic Conference on Medicinal Chemistry PPT template file


Electronic Conference on Medicinal Chemistry Poster template file


The following organization is recommended for your presentation:
Length of the presentation: no more than 30 slides
Slide 1 (strictly one slide): Title, Authors' names, Affiliation(s), email address of the corresponding Author, and, not mandatory, logos of the laboratory and/or institution;
Slide 2 (strictly one slide): Graphical Abstract, repeat the title of the presentation but avoid other text as far as possible;
Slide 3 (strictly one slide): Abstract (max 200 words) and 3-5 keywords separated by semicolons;
Slide 4 and following slides: should contain (in the given sequence) Introduction, Results and Discussion; Conclusions.
Last slide: Acknowledgments and, not mandatory, logos of sponsors of the work.
Copyright


MDPI AG, the publisher of the Sciforum.net platform, is an open access publisher. We believe that authors should retain the copyright to their research works. Hence, by submitting a contribution to this conference, the authors retain the copyright of their contribution, but they grant MDPI AG the non-exclusive right to publish this contribution online on the Sciforum.net platform. This means the authors can easily submit their contribution to any scientific journal at a later stage and transfer the copyright to its publisher (if required by that publisher).
List of accepted submissions (42)
Id
Title
Authors
Poster PDF
sciforum-007477
Interaction of Zinc(II) and Copper(II) Terpyridine Complexes with Biomolecules
Show Abstract


Transition metal ions exhibit a unique role in diverse biological activities of proteins by acting as cofactors. In particular, zinc and copper ions modulate enzymes activities as well as many catalytic and oxidative/reductive processes. The kinetics and mechanism of the substitution reactions of dichloro [ZnCl2(terpy)] and [CuCl2(terpy)] (terpy = 2,2′:6′,2′′-terpyridine) with biologically relevant ligands have been studied as a function of nucleophile concentrations at pH 7.38, under pseudo-first-order condition by UV-Vis spectrophotometric techniques. The interactions of Cu(II) and Zn(II) complexes with tripeptide glutathione (GSH) were investigated under pseudo-first-order conditions with respect to the complex concentration. For the substitution process of Zn(II) complex with glutathione (GSH), pre-equilibrium and chelate formation have been noted. The [CuCl2(terpy)] is more reactive than [ZnCl2(terpy)] complex and the second-order rate constants for the first step follow the order of reactivity: GSH > DL-Asp > L -Met > 5'-GMP ~ 5'-IMP for Cu(II) complex, while for Zn(II) the order of reactivity is: DL-Asp > L -Met > GSH ~ 5'-GMP > 5'-IMP. The results are discussed in terms of mechanisms of interactions between metalloproteins and biomolecules.

sciforum-007479
Antibacterial Activity of Zinc(II) and Copper(II) Terpyridine Complexes

Braho Licina

,

Submitted: 25 Apr 2016

Abstract:

Show Abstract

Braho Licina

,
Show Abstract


Zinc(ll) and copper(II) complexes with organic molecules are used in clinical medicine, e.g. (i) complex of zinc(ll) acetate with erythromycin is used for ache therapy, (ii) copper chelating agents were developed to treat Wilson disease, an autosomal recessive genetic disorder that causes copper accumulation primarily in the liver. In general, organic ligands can contribute to better transport of metal ions through the lipophillic regions of cell membranes. However, it is also possible that some metal complexes are not able to reach their site of action in sufficient concentration due to their decreased solubility. Antibacterial activity of model [ZnCl2(terpy)] and [CuCl2(terpy)] complexes was tested against seven strains of bacteria. The complexes were more effective against Gram-positive than Gram-negative bacteria. Between complexes, stronger effect was observed for [CuCl2(terpy)] complex. The best effect was exhibited against Sarcina lutea (5 mg/ml). Escherichia coli showed low sensitivity to both complexes. Results of the study of the antibacterial activity suggest an absence of permeability of the complexes through the membrane proteins.

sciforum-008491
In vitro Anti-leishmanial and Anti-trypanosomal Activity of Hydrazones, Pyrazoles, Pyrazolo[1,5-a]pyrimidines and Pyrazolo[3,4-b]pyridines Synthesized from 6-Substituted-3-formylchromones

Neudo Urdaneta

,

Julio Herrera

Submitted: 26 Aug 2016

Abstract:

Show Abstract

Neudo Urdaneta

,

Julio Herrera

Show Abstract


Between the functionalized chromones, 3-formylchromone is a highly reactive synthon used in many reactions due to the presence of electron-deficient centers at C-2, C-4 and the C-3 formyl group. Reaction of the -CHO group with nitrogen nucleophiles such as hydrazine and aminopyrazole derivatives has led to the formation of a variety of molecules that have been studied in detail for being of interest to drug discovery. Chromone-3-carboxaldehydes react with aromatic primary hydrazines mainly at the formyl group by a straightforward 1,2-addition to form the corresponding hydrazone, but when the reaction is submitted to prolonged heating, a pyrazole-type structure is produced by a 1,4-addition reaction accompanied by pyrone ring-opening followed by recyclization and proton transfer. On the other hand, reaction of 3-formylchromone with equimolar quantities of aminopyrazole derivatives was shown to afford mainly pyrazolo[1,5-a]-pyrimidines, formed by the above-mentioned cyclization process of an imine intermediate.

Led by the biological and pharmacological relevance of the 3-formylchromone derivatives and its interesting chemistry, in this work we present the synthesis of a series of pyrazoles (4a-c), hydrazones (5a-c), pyrazolo[1,5-a]-pyrimidines (6a, 6b) and one pyrazolo[3,4-b]-pyridine (7) and the report on their in vitro anti-leishmanial and anti-trypanosomal activity. Chemical results showed that the formation of regioisomer 7 may arise from an imine intermediary that undergoes 1,4-addition at C-2 by attack of C-4' from the pyrazole instead of the nitrogen atom N-2'. To the best of our knowledge, this is the first report regarding formation of pyrazolo[3,4-b]-pyridines by intramolecular attack of an sp2 carbon atom.

The in vitro studies were performed against strains of Leishmania mexicana (bel 21) and Tripanosoma cruzi (DM28). Compounds 5a and 5b showed activity at micromolar level and good selectivity index (SI) with IC50 values of 6.3 (SI = 3.4) and 15 (SI = 1.9) mM for L. Mexicana and 4.1 (SI = 5.2) and 10 (SI = 3) mM for T. cruzi respectively. From the above-mentioned results, compounds 5a and 5b may be considered for further chemical modifications in order to increase their activity as potential antiparasitic agents.

sciforum-008598
Bioprospecting of Asteraceae Medicinal Plants of Pakistan for their Associated Bioactive Endophytic Actinomycetes for New Drug Targets
Show Abstract


Since the beginning of mankind, plants have been used as the source of medicinal agents thereby becoming a major course to discovering new drugs. The practice of using traditional medicine is prevalent in Pakistan that has a rich history of herbal plants being used by Hakims in folk medicine (Unani medicine). The Asteraceae family is the largest plant family in Pakistan, with plants of considerable medicinal importance. Endophytes include all organisms that symptomless colonize the living internal tissues of their hosts during a variable period of their lifetime. There they produce a broad variety of bioactive secondary metabolites with unique structure that are advantageous for the plant. Endophytic actinomycetes also colonize the internal tissues of plants without causing any visible changes or damage. They exploit an unusual habitat and considering this, this may enable them to possess the potential to produce bioactive compounds as similar to their host plant. Our study explores the bioprospecting potential related to endophytic actinomycetes of Asteraceae medicinal plants of Pakistan. After isolation and identification the endophytes were screened for their bioactive metabolites potential for new drug targets. This included extensive biological and chemical screening. The bioactive compounds were purified by column chromatography and final identification was done through HPLC-MS and NMR. The purified compounds were observed to be extremely potent with promising antimicrobial potential against major pathogens including algae and fungal strains as well as posessing antioxidant and cytotoxic potential.

sciforum-008619
In Vitro Cytotoxic Evaluation of New indolo-Triterpene Derivatives, Synthesized from Serjanic Acid

Sherezade Gómez

Submitted: 06 Sep 2016

Abstract:

Show Abstract

Sherezade Gómez

Show Abstract


Pentacyclic triterpenes represent a very promising and expansive platform for bioactive natural products. Its potential has begun to be exploited by the pharmaceutical industry. The study of these secondary metabolites has been focused mainly in evaluating their activity as potential anti-viral and anti-cancer agents, and in most cases, the increase of the activity is closely related to the chemical modification of the hydroxyl or carboxyl group located at positions C-3 and/or C-28 of the molecule. At present, most of the research on the chemical modification of triterpenes involves the insertion of heterocyclic rings, either through covalent bonds or by ring fusion.

Serjanic acid (1) is a natural pentacyclic triterpene found in the fruits of the plant Phytolacca icosandra (Phytolaccaceae). Despite the structural similarities of this compound with other bioactive triterpenes such as oleanolic, boswellic and moronic acids, there are almost no studies on the chemical modification of this acid. Due to this, and based on the biological and pharmacological potential that this compounds might have, in this study we carried out the synthesis, structural characterization and cytotoxic evaluation of six new indolo-triterpene derivatives (8 – 13) from the natural triterpenoid serjanic acid (1). The compounds were synthesized via indolization reactions between the ketones 2 and phenylhydrazines 3 – 7 and their structures elucidated by IR, 1H-NMR, 13C-NMR and HR-MS techniques as: indolo[2,3-b]olean-12-en-28,30-dioic acid-30-methyl ester (8), 5-bromoindolo[2,3-b]olean-12-en-28,30-dioic acid-30-methyl ester (9), 7-bromo-indolo[2,3-b]olean-12-en-28,30-dioic acid-30-methyl ester (10), 4-bromo-indolo[2,3-b]olean-12-en-28,30-dioic acid-30-methyl ester (11), 6-bromo-indolo[2,3-b]olean-12-en-28,30-dioic acid-30-methyl ester (12) and 4,7-dichloro-indolo[2,3-b]olean-12-en-28,30-dioic acid-30-methyl ester (13). All compounds were tested trough the brine shrimp lethality assay to determinate their potential as cytotoxic agents. LC50 values of the new synthesized compounds were between 28.6 and 78.8 micromolar.
Exhibition Hall
Full List of Keynotes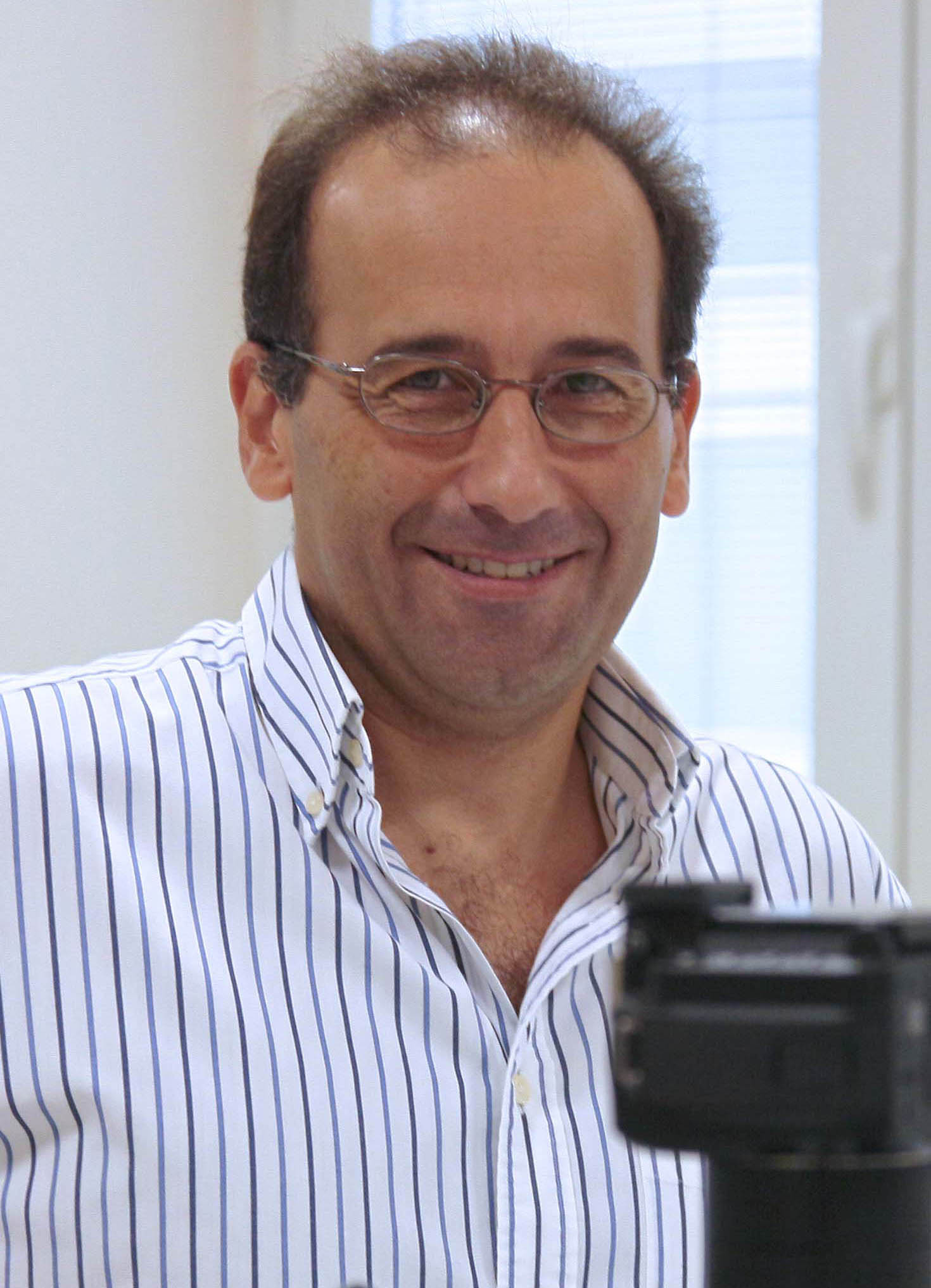 Topic: Highly Conserved WNV Genomic RNA Domains are Potential Targets of
Antiviral RNA Aptamers
Dr. Alfredo Berzal-Herranz
Department of Molecular Biology, Instituto de Parasitología y Biomedicina"López-Neyra,
CSIC, PTS Granada, Av del conocimiento s/n, 18016 Granada, Spain
Website: https://www.ipb.csic.es/departamentos/aberzalh_ingles.html?depto=MolecularBiologyDepartment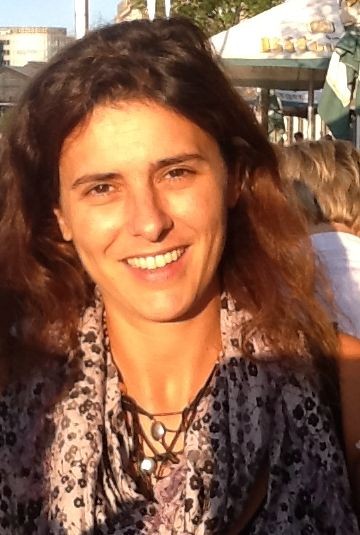 Topic: Studying the Influence of Stereochemistry in P-gp Modulation: Case-Study
with Thioxantones

Dr. Maria Emília de Sousa
Laboratory of Organic and Medicinal Chemistry, Faculty of Pharmacy, University of Porto,
Rua de Jorge Viterbo Ferreira, 228 4050-313 Porto, Portugal
Website: https://sigarra.up.pt/ffup/funcionarios_geral.formview?p_codigo=373844

Conference Organizers
Chair of the 2nd International Electronic Conference on Medicinal Chemistry


Dr. Jean Jacques Vanden Eynde
Former Head of the Department of Organic Chemistry,
University of Mons-UMONS,
Belgium
Editor-in-Chief of
Pharmaceuticals


Scientific Advisory Committee


Prof. Dr. Michael Gütschow
Pharmaceutical Institute, University of Bonn, An der Immenburg 4, 53115 Bonn, Germany
Website:
https://www.pharma.uni-bonn.de/www/pharmchem1/gutschow-laboratory
Interests: synthetic organic chemistry; enzyme kinetics; mechanism-based enzyme inhibitors; inhibitors of proteases
Prof. Dr. Tien L. Huang
Division of Basic and Pharmaceutical sciences, College of Pharmacy, Xavier University of Louisiana, 1 Drexel Drive, New Orleans, LA 70125, USA
Website:
http://www.xula.edu/cop/profiles/huang.php
Interests: medicinal chemistry; organic chemistry; anti-opportunistic agents; anti-parasitic agents; prodrugs
Prof. Dr. Klaus Kopka
Division of Radiopharmaceutical Chemistry, Research Program Imaging and Radiooncology, German Cancer Research Center (dkfz), Im Neuenheimer Feld 280, D-69120 Heidelberg, Germany
Website: http://www.dkfz.de/en/radiochemie/index.php


Interests:

radiopharmaceutical sciences; labeling chemistry; medicinal chemistry; PET tracers; radiopharmaceuticals for diagnostics and endoradiotherapy; small molecules; peptides; antibodies and derivatives thereof


Prof. Dr. Joachim Jose
PharmaCampus Institute of Pharmaceutical and Medicinal Chemistry, Westfälische Wilhelms-Universität, Corrensstr. 48, 48149, Muenster, Germany
Website:
https://www.uni-muenster.de/Chemie.pz/forschen/ag/jose/index.html
Interests: autodisplay; assay development and inhibitor testing; whole cell biocatalysts for synthesis of drugs and building blocks; directed evolution of enzyme inhibitors and biocatalysts; biosensor development and diagnostic tools
Prof. Dr. Peter A. Leggat
College of Public Health, Medical and Veterinary Sciences, Division of Tropical Health and Medicine, James Cook University, Townsville Qld 4811, Australia
Website:
https://research.jcu.edu.au/portfolio/peter.leggat/
Interests: occupational health and safety; injury prevention; pharmaceuticals; aerospace medicine; geographic and travel medicine
Dr. Annie Mayence
Associate Editor of
Pharmaceuticals
Formerly professor at the Haute Ecole Provinciale de Hainaut-Condorcet, 7330 Saint-Ghislain, Belgium
Website:
http://www.cilbiotech.be/jj
Dr. Maria Emília de Sousa
Laboratory of Organic and Medicinal Chemistry, Faculty of Pharmacy, University of Porto, Rua de Jorge Viterbo Ferreira, 228 4050-313 Porto, Portugal
Website: https://sigarra.up.pt/ffup/funcionarios_geral.formview?p_codigo=373844
Interests: medicinal chemistry; organic synthesis; heterocycles, P-glycoprotein; anticancer; anticoagulants; chiral drugs



Organizing Committee
Dr. Shu-Kun Lin, MDPI AG, Basel, Switzerland
Dr. Franck Vazquez, MDPI AG, Basel, Switzerland
Ms. Changzhen Fu, MDPI AG Branch Office, Wuhan, China
Ms. Flora Li, MDPI AG Branch Office, Wuhan, China
List of Keynotes & Videos